Monday, December 06, 2004

Tea and Chocolate
Today I realized there are 10 more school days (days without the kids) to go Christmas shopping. After next Friday, there is another 2 1/2 week break from school for the holidays.
So out I went. While other friends go to fancy stores and buy beautiful Longchamp bags and designer kids clothes (petite bateau, jacadi) to bring back to family (you know who you are) I bring back food. I really got quite a bit of shopping done today at two stores: Mariage Frères and La Maison du Chocolat. Often they are located near each other, so it makes my shopping very convenient. I particularly like going to La Maison du Chocolat because 9/10 times they offer a gouter/taste of something. Today it was a wonderful truffle. Shopping is tough!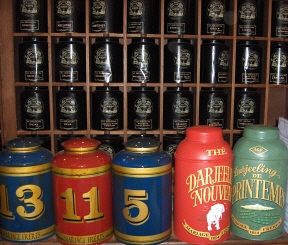 Mariage Frères: So many Tea, so little time!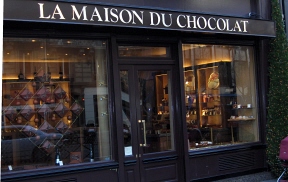 -- said Auntie M in Paris
8:10 PM

Comments:
OK why didn't you call me?? I want to know what you bought!! Any suggestions for a 12 and 15 year old girls who live in America and want something Frenchie?? Probably Petite Bateau?
I love the food myself, what did you buy, lets shop soon!!
#
posted by
NeeCee
: 9:14 PM
Post a Comment