Thursday, January 06, 2005

Knitted Gifts
My family received some homemade gifts for Christmas. Since a number of knitters view this blog, I thought I'd show off the gifts. One is a scarf my US sister made me -- extra long and thin to show off on the streets of Paris. The second is a cute poncho for my daughter made by her great Aunt on her Dad's side of the family. The third is a beautiful cable sweater my French sister made for my daughter before Christmas.

I have no idea what kind of wool was used or any other details. I do think all three pieces are really pretty.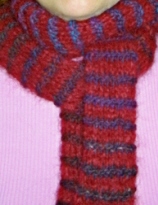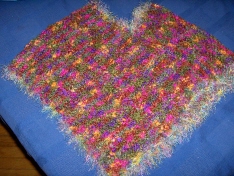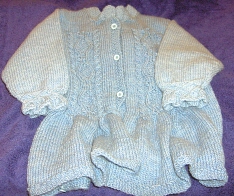 -- said Auntie M in Paris
10:55 PM

Comments:
Ok. I am no expert, but that poncho looks so cool. Your daughter is going to be the most fashionable child in Paris.
Since knitting has become such a big thing recently, I have been thinking about taking it up as a hobby. I spend way too much time on this stupid computer and I thought it would be a little more productive. Plus, I have a new nephew and I thought I could make him some things.
Jason
http://jasonstone.typepad.com
#
posted by Anonymous : 8:16 AM
Post a Comment