Friday, December 17, 2004

The Ambassador's Residence
Yesterday afternoon the Women of the American Church held their annual Christmas Tea at the residence of the American Ambassador, Mr. Howard Leach.
What has always intrigued me about the current Ambassador and his wife is their choice of art. The US State Department has a program called Art in Embassies. Through AIEP, Mr and Mrs Leach have picked numerous art pieces from American artists... here is their list.
They definitely like modern art, but the pieces by Duane Hansen are particularly eerie. One biography of Mr Hansen, by Askart, described his work as "ultra-realistic sculpture depicting ordinary people going about their daily-life activities such as mowing lawns, sitting at tables, playing games, etc. His concepts relate to Pop Art in that mundane objects/people are treated as though they have worth and artistic merit and to Photo-Realism because his figures are deceptively real in appearance."
I call it spooky. You really believe the sculptures are real, but you be the judge. I took pictures of Mr. Hansen's two works at the Ambassador's Residence.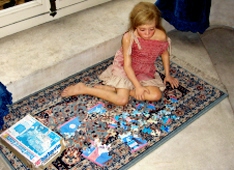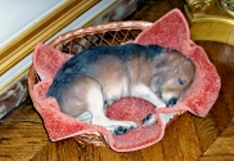 I've seen people try to pet the dog.




-- said Auntie M in Paris
10:42 AM

Comments:
Hi AntieM! I found your blog from NYC a Paris. Great Blog by the way.
I agree, I've seen Hansen's work, it's incredibly lifelike, and yes a bit creepy.
Barbara
#
posted by Anonymous : 4:08 AM
Post a Comment