Friday, March 11, 2005

Surviving Picasso
Did you ever see the film Surviving Picasso with Anthony Hopkins? The film was based on the book by one of his women, Françoise Gilot, with whom he had two children: Claude and Paloma. According to the movie, Picasso had lots of issues. He had unpredictable moods, an outrageous sense of humor, a stinginess with money, and he delighted in making others submit to all his whims.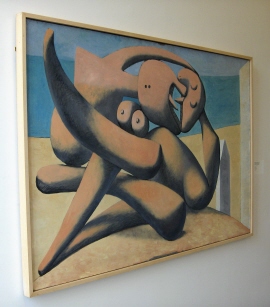 I can't believe I forgot to get the name of this picture, sorry.

But the man was a genius! I've been to the Picasso museum a few times and it's wonderful. The man could take his son's toy car and solder into an ape's face. He took a bike handle and bike seat and made it into a bull's head. He brought an empty canvas to the beach and instead of painting on the front, he flipped it over and collected things he found on the beach....a rubber glove, shells, driftwood... and then he covered it all with sand. He sculpted, he made pottery, he created wood statues.... the man was simply amazing. Picasso saw art everywhere, in every day items. There is something for everyone in this museum. Put it on your list!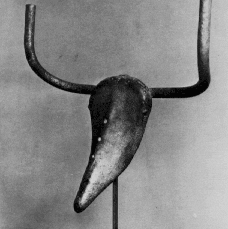 -- said Auntie M in Paris
11:09 PM

Comments:
I would love to go there! I didn't even know it existed. I actually have a Paloma Picasso necklace - I love her style as well.
#
posted by
kristin
: 6:46 AM
i loove this place too, but the ones that really get me are the mther and child pics. Anywa, how WOZ the blogmeet? isnt anyone allowed to say?
#
posted by
ruth
: 11:55 AM
Kristin, I'm sure you'd love this museum! Next time you're in Paris.....
Ruth, You prompted me to blog about the event last night. It was a lot of fun. Hopefully, you can come next time.
#
posted by
Auntie M in Paris
: 6:47 PM
Post a Comment