Wednesday, January 19, 2005

Eiffel Tower Morning
The view while walking home from the grocery store this morning. The sun was very bright.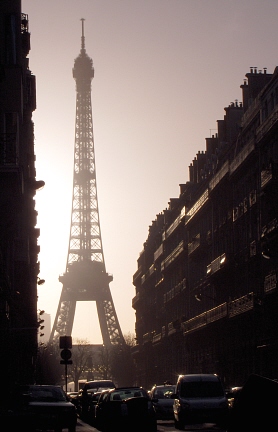 -- said Auntie M in Paris
10:02 AM

Comments:
Pat, Yes, I actually take my camera everywhere. That's why I bought a small portable camera. This could be my last few months here and I want to be able to take a picture when I see something cool.
Terry, That is one of my favorite places to see the Eiffel Tower. When we are here for Bastille Day that's where we go to see the fireworks.
Vivi, High praise coming from you. Thank you.
#
posted by
Auntie M in Paris
: 6:35 PM
Post a Comment