Saturday, July 30, 2005

Rose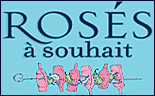 I remember that my mother always had
Paul Masson
Rose
in our refrigerator. She would drink it throughout the year. It was her drink with dinner. I had an occasional taste and liked it enough. That was more than 20 years ago.
Years have gone by with no mention of Rose. It's always "white or red" with dinner. But a few weeks ago when I walked into the wine chain store
Nicolas
, I asked them for a bottle of wine to bring to a girlfriend's house. Imagine my surprise when a light Rose was recommended. I gave monsieur a look. Rose? I'm forever making faux pas in Paris (hey my mother drank Paul Masson Rose, 'nuff said) and I didn't want to bring a bottle of wine that would be looked down upon. The vendeur assured me that Rose has begun a new life.
Shortly after that experience, I began to see Rose all over the place -- in stores, at friend's houses, at restaurants... while it has always been a perfectly acceptable summer drink in France, it's now the
new summer
drink... light and refreshing and not too expensive.
What about where you live? Has Rose truly made a comeback?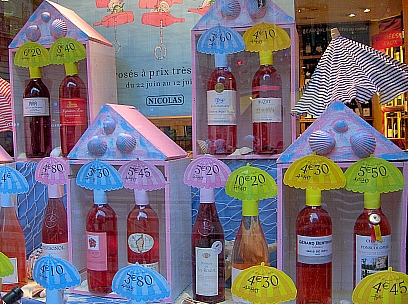 -- said Auntie M in Paris
11:10 AM

Comments:
The first thing I noticed in the pic was the lovely display. Eye-catching. But no, as far as I have seen and read, not a alot of hoopla over rose but! perhaps it is like fashion - a season may pass before it appears?! Enjoy the rose.
Nicolas is pretty good in terms of recommendations I think. We bought some reds back in '02 and jsut drank one last month - very good recommendation by the "vendeur". Thanks for the post Auntie - Terry in SF
#
posted by Anonymous : 2:37 PM
Post a Comment