Friday, June 17, 2005

TC-KH
Excuse the normal blogging content for this newsflash of useless information. Tom Cruise proposed to Katie Holmes on top of the Eiffel Tower this morning! I can't get over that yucky feeling I get when I see pictures of them. Let's see how long this relationshp lasts.

Katie and her movie come to town...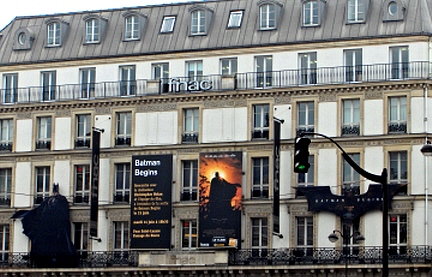 -- said Auntie M in Paris
4:00 PM

Comments:
LOL I don't know why I think it's kind of creepy myself that Katie Holmes, who's like a couple of years older than me, is going out with Tom Cruise, who's a year or two older than my mother.
I mean I guess it's their business, but that was one quick dating engagement. I don't understand why people in Hollywood seem to love to get married and divorced so fast. Look at J. Lo.
Though the Britney Spears-Kevin Federline thing I think disturbs people more... but who knows.
#
posted by
Joe
: 9:55 PM
Post a Comment