Friday, June 24, 2005

Birth Name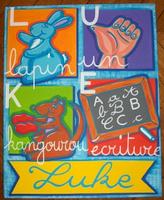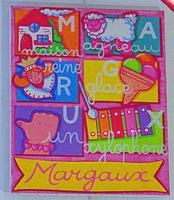 A friend of mine lived in Paris for a couple of years before moving back to the US years ago. While she was here she bought her two children name paintings. She recently gave birth to her third child and asked if I could order a new painting. Well, I got the call today and picked up her new painting. One is for her child.
Aren't they cute?
-- said Auntie M in Paris
10:56 PM

Comments:
I like the cheerful colors, and the childrens names on them would make a child feel very special. These are ~happy quilts~, how large are they? Wanted to let you know, I posted pictures of my pressed (dried) flower cards today. The pics don't do them justice. They would be fun for children to make, have to collect and dry some flowers though.~back to quilts, I hope you post a pic of the quilt your Mother-in-law is making your daughter. I'd love to see it.
#
posted by
Maggie Ann
: 5:45 PM
Post a Comment