Wednesday, June 29, 2005

Fleur de Lis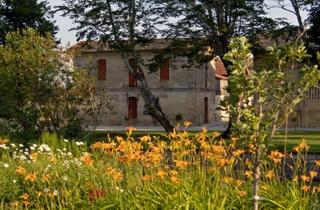 Thank you for your kind comments about my future departure from France. I really appreciated reading all of them. You haven't gotten rid of me yet... I will be in France for another month.
For the last couple of days I took a short trip to Bordeaux to stay with my son's friend in the
Margaux
area. His friend's family owns a vineyard and I stayed there with the kids.
I just got back today -- for the last couple of days my husband posted items I'd previously written -- and I am really exhausted. So let me just tell you that I had a wonderful time and that I'll give you details tomorrow.
Until then... when I arrived the flowers were starting to lose their beauty. In fact, the day after I arrived a storm pretty much wiped them out. The grandmother, the owner of the estate took me outside the first night and proudly showed me her patch of white "
fleur de lis
" flowers so well known in France.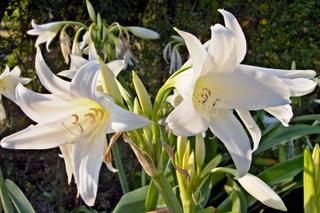 As I said, more tomorrow, but I wanted to share a picture of the building where we stayed. I love these colors of France... the yellow/cream/orange of the building walls and the blue of the shutters. Wouldn't those colors look lovely in a kitchen in DC??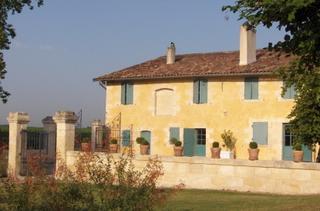 -- said Auntie M in Paris
10:33 PM

Comments:
Merci...I am savoring all your posts now that I know your departure date is looming. What will I do without your blog to check out first thing each day after the computer warms up?? I feel like you are my touch stone in Paris when I can't be there, and I will miss your reports so much! Perhaps I will have to realize my own dream of living there and create my own blog? Thanks so much for all your wonderful posts! KP Gee
#
posted by
mistayu
: 12:13 AM
Post a Comment